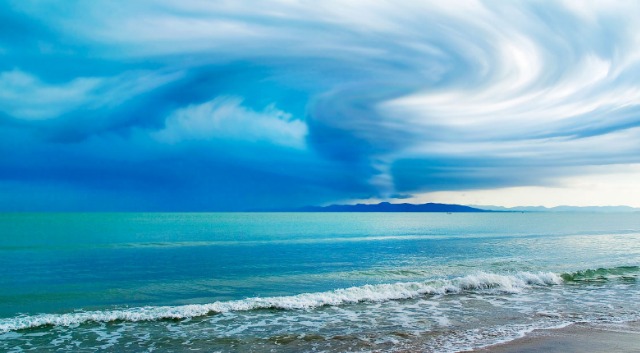 Here are some of the things past clients are saying about Skipnotherapy:
Skip, I am making excellent progress in my quest to lose weight, down now 15 pounds after only 3 weeks! Because it doesn't feel at all like my previous attempts to lose weight, it surprises me every time I get on the scale to find that it has gone down more. It feels good. Also, my pain is less in my knees and hip. Finally the sciatic nerve pinch episode has passed so that I am not in screeching pain from that any longer. You will appreciate that I experienced a very precise release of the iron grip that my muscles had on my lower back after an acupuncture treatment during the day and listening to one of our session recordings before sleep that night. The release was so pronounced that I felt in that moment the exact parameters of the area affected and could see it as a circle in my mind. Though it happened while I slept, I recalled it vividly when I awoke. In the days that followed, the nerve then recovered from being pinched for four long weeks. After three days, I had no pain from the sciatic nerve to contend with. It was such a great experience to work with you. Your insights and skills as a hypnotist helped me to get past some pieces of my past that were blocking my progress in life. Though intellectually I felt that I had put aside my sadness and anger so that they were no longer affecting my life, you showed me that I needed to purge on a higher level to release those fingers of pain holding on to me, keeping me from experiencing a more true and complete confidence in myself. I feel stronger now that I can view the past from a truly adult perspective. My life feels more optimistic. At nearly 65 years old, I am moving forward to becoming the true me, and I am happy about that. Thank you for all your help. You should feel good in knowing that you made a difference in my life!
– Chris K.
I came in to see Skip for the first time a couple of months ago. Immediately a compassion and desire to help me overcome several obstacles was obvious. Not only did he listen to me, but he explained the process of hypnotherapy and how it brings about healing. I went in for therapy for claustrophobia, weight loss, anxiety and smoking and have been able overcome all of these with Skip's help. I can now ride in elevators, in the last two weeks I have lost 10 lbs. and I have been given the tools for overcoming anxiety when I recognize it coming on. As far as smoking I have quit for 3 for weeks and am continuing to work on the triggers that draw me to them, and I will get there soon with Skip's help – I honestly have no doubt. You will find healing here, some much needed relaxation, a journey toward your personal freedom, all in a safe, comfortable and caring environment. A lot can happen in a couple of months!
– T.G.
What a wonderful experience!! If you are considering hypnotherapy – Skip is the right person. From the beginning to the end of the session, Skip provides a professional environment and explains the difference between the conscious & subconscious mind in an understandable and clear way. He immediately puts you at ease and I can tell he truly desires the best for his clients. I went to Skip for weight loss. The weight has been coming off & my food cravings have diminished. Something that I didn't expect when I decided to take this step is that he taught me the process of relaxation & I sleep better than I ever have before. Skip helped me understand the advantages & life-changing benefits that hypnotherapy can offer. Thank you Skip.
– Ann T.
(A note from a client's husband whose wife came to me with daily headaches, severe insomnia (sleeping 2-3 hours per night for the past years), and neck pain. After two sessions, she began sleeping through the night – every night! Her neck pain was gone completely, and not one headache since. The client had been seen by medical doctors, was on pain medication, but nothing helped – until she discovered hypnotherapy!)

I thought it might be nice to offer a little of Darlene's history. We married in 1952, I had never found a more happy, cheerful and more pleasant little girl anywhere. We lived in Bellevue, WA, Napa. CA, San Diego and Sierra Vista, AZ till I retired in 1989. Still the same pleasant, happy little girl. Things changed in the early 90's right after she took a fall. She started having the headaches then some physical problems and the pleasant personality wasn't as obvious as before either. The Dr. put her on Zoloft which helped a little with the head aches but did little else. We lived with the head aches and the other problems (some of them physically painful) till you saw her in Sept of this year.
Since you saw her and gave us the recordings of your sessions with her, She has listened to the them a few times and the change they have made is really remarkable. She hasn't mentioned any of the little painful problems she had in her back and neck nor has she mentioned the head aches for nearly 2 weeks now. I haven't mentioned them either but I do listen to her carefully.
She seems to be the same happy, good-natured girl I found 53 years ago and we just couldn't be happier. Our heartfelt thanks seem inadequate for all you have done for us.

– D. Osburn
We made it back last Monday and what a trip!  I saw some very beautiful places and sights.  I am very privileged to be able to cross off a bucket list item.  I did really good on all the plane rides.  I was a little stressed out on the way over there as our flight was delayed two hours and we were sitting in the plane the whole time.  But I managed and did ok on the 10 hour flight coming back from London to Houston.  I've improved so much and have less anxiety plus I wasn't on any medication.  Thank you!  I appreciate the work you've done with me. (From a client who had severe anxiety about flying and went on a trip to Europe.)

– T.C.
"I am so grateful I discovered Skip Albright and the power of hypnotherapy through a workshop he conducted. I am a survivor of childhood sexual abuse and even though I had tried many forms of counseling and traditional therapy over the years, I had ongoing issues regarding my self-worth, confidence and self-esteem. After three sessions with Skip, I began to see changes in how I managed my world. I feel lighter, happier and self-confident. I continue to surprise myself with my new attitudes and actions! Skip's approach to therapy is compassionate, caring and incredibly effective. Thank you, Skip, for turning my life around." 

– J.T.
"Skipnotherapy has been a great experience! I had been having issues trying to sleep for months. I had to take sleep aids every night (melatonin, dream water, zzzquil, simply sleep, etc.) and even that wouldn't help because it would take me a couple of hours to fall asleep. After the first relaxation session with Skip it took me about 20 minutes to fall asleep on my own, and that's very unusual for me, and the next morning I felt very rested. It's been that way since my first session. Since my ability to fall asleep on my own was so greatly improved through hypnotherapy with Skip, I've been seeing him to help me with other matters. Thank you Skip!" 

– C. Penafiel
"Skip treated me for pain in my right shoulder. I have a big dog who lunges for squirrels and I'd suffered one too many yanks on the leash and had been having right shoulder pain for about 6 months. I had been taking acetaminophen and ibuprofen several times daily for those months with no end in sight. I saw Skip for one treatment. ONE. Immediately afterwards, the pain was greatly diminished and within a few days, completely gone. This was about 5 months ago now and the pain has not come back. I have not taken a single ibuprofen! And Skip has a commanding yet soothing presence that inspires confidence and trust. I felt very comfortable with him. Thank you, Skip!!!" 

– D. Bonnevie
"I was one of those people who was very skeptical about being hypnotized until I had my first session with Skip. He put me at ease and was able to get me to relax completely in hypnosis.  My goal was to lose weight and after my second session I was well on my way. I have lost about twenty pounds so far and I am still losing. When I feel I need a little boost, I will listen to the sessions that Skip recorded for me. I am so grateful that he was able to get me on the right track. Never again will I question hypnotherapy as it has truly worked for me. Thank you Skip Albright!"

– J. Howard

It has been over a year since I had my first session on weight loss with Skip and hypnotherapy. I had been doing well until the holidays at the end of 2014. I was not quite as focused as I was previously, so I decided to make another appointment with him. After only one session, I am back on track and so thankful to you, Skip!

– A January, 2015 update from J. Howard
"When I went to see Skip the first time, I told him I really wanted to lose about 35 excess pounds in about 9 months' time.  I had tried using hypnosis CD's I purchased off of the internet about a year earlier, but didn't have much success with them.  After two sessions with Skip, I began to lose weight immediately.  After a couple of months, it was still a struggle for me to not think about food way too much, and I did a "refresher" session with Skip.  That was all it took for me to be able to control my desire for food, and I continue to lose weight at a safe rate.  I am now able to fit into clothes I haven't been able to in years, and I couldn't be happier!"

Update from July 2015 – I have gone from 190 pounds to 140 pounds, and from a size 20 to a size 10!  I feel better than I have in many years.  I rarely eat unhealthy foods anymore, but whenever I do, I definitely feel worse which is proof to me that I need to continue to eat well!  I could not be happier with my results!

-B. Poole
"I first went to see Skip for weight loss after he had helped my wife make great strides in her own weight loss with his help.   I had put on some excess weight that just seemed to be a struggle to lose.  Skip explained to me that it would probably only require two sessions to accomplish what I needed to do to begin losing weight and that turned out to be right!  I lost about 9 pounds in the first 2-3 weeks, and I continue to lose weight, without any of the cravings for bad foods I used to have.  Additionally, I had chronic shoulder and neck pain that often led to severe headaches.  I again went to Skip to see if there was anything that could be done through hypnotherapy to address this problem.  He assured me there was, and after only one session, my pain began to decrease almost immediately.  After a couple of months, I was able to report that my pain had been reduced about 75% and the headaches I used to get have all but completely subsided.  I have to say my hypnotherapy sessions have gone a long way to improve the quality of my life in both of these aspects!

Update from March 2014 – " I revisited Skip when my pain had reappeared after a few weeks with almost no pain. Skip explained to me that just as my mind eradicated the pain after hypnotherapy, it allowed the pain to return as a result of my own subconscious memories. Skip did a quick refresher session with me, and my pain went away completely this time. I am truly amazed at the power of the mind, and with Skip's abilities as a hypnotherapist!"

-J. Poole
"For years I was a diet coke-aholic!  I drank 2-3 diet cokes a day, and I knew they were not good for me.  But they were a part of my routine, and I really had difficulty stopping drinking them.  I literally had two sessions with Skip Albright – the first one which he said was a general induction session where he familiarized me with how hypnosis felt, and the second session when he focused on my being able to control my diet coke "addiction."  Without exaggerating, I stopped drinking diet cokes that day, and without any cravings or any other bad effects.  I was amazed that it just didn't bother me to not drink them anymore, and now, some six months later, I still have no desire to drink diet coke.  I will drink one every 3-4 weeks, but no longer because I "have to," but because I can!  Thanks Skip!  It may seem a small matter to some people, but I know your help made a difference to my health!"

-B. Beyer
"Skip Albright has proved to be a valuable resource on my weight loss journey.  I was on a long plateau and very discouraged with my lack of progress.  In conversation with Skip he suggested that hypnosis could help me reprogram my subconscious to support my efforts.  Skip created a very supportive and relaxing experience, and I started losing weight.  Each session felt effective, and I enjoy listening to the recordings of our sessions.  I was delighted to win a weight loss contest at my local gym recently, losing almost twice as much weight as any of the other contestants.  Thanks Skip!"

-J. Riley
"Dear Skip, two days ago I came to you looking for relief from severe back pain that not only affected my back, but also radiated through my hip and down one of my legs.  It was something that came on rather suddenly, but I was just certain I was going to require a chiropractic treatment and medication to control the pain – something I did not want to do.  A friend of mine whom you had helped with weight loss recommended I contact you to see if there was anything that could be done with hypnosis.  I really liked that it was supposed to be something very natural, and wouldn't require pain killers or other medication.  Well, to my amazement, after my first session my pain was gone completely.  It still has not returned, and I am astonished how the mind is able to manage such feats so quickly!  I know having a skilled hypnotherapist is part of it, but you have made me a believer!  Thank you so much for your help!"

– BJ Brown
"My pain has gone away all together. I am trying sleeping on both sides in short intervals and so far, so good. I will spread the good word about hypnotherapy to everyone we know.  Thanks again for the miracle treatment…"

 – J. McQueen

(A note from a client  who was treated for chronic shoulder and upper back pain which plagued her for about four years.  She had been unable to make the pain go away, and could not sleep on either side as a result.  She described her pain as sometimes being an 8 or 9 out of 10.)
Member of the National Guild of Hypnotists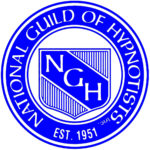 Member of the Arizona Society for Professional Hypnosis